Thursday, November 30, 2023: 6:00pm – Fall of the Titans – What became of the world's Ice Age megafauna and what does it mean for our future?
Dr. Emily Lindsey
Associate Curator and Excavation Site Director at the La Brea Tar Pits, Los Angeles, California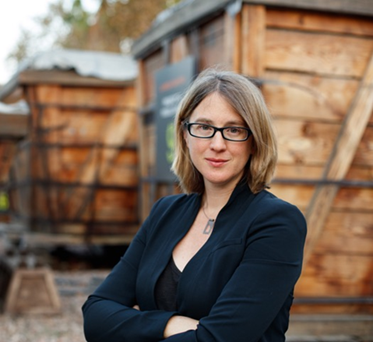 Throughout most of the 66-million-year history of the Age of Mammals, large animals dominated Earth's ecosystems. But at the end of the last Ice Age, between ~50,000 and 10,000 years ago, most of these "megafauna" suddenly disappeared. This wave of extinctions was marked by major global changes, including a rapidly warming climate and the spread of human populations around the world. But despite decades of research, scientists are still debating the role each of these processes played in the loss of these iconic beasts. Join Dr. Emily Lindsey, Associate Curator and Excavation Site Director at the La Brea Tar Pits in Los Angeles, California, in exploring the fascinating history and mysterious demise of Earth's Ice Age giants. Dr. Lindsey's research focuses on the lives and times of Ice Age animals, and on understanding how climate change and human actions intersect to drive extinctions. She has conducted fieldwork across North and South America and Antarctica, holds adjunct faculty appointments at the University of Southern California and UCLA, and serves on the Academic Board of the Institute for Field Research. Dr. Lindsey studied at Brown University, the University of California – Berkeley, and as a Fulbright scholar at the Museo Nacional de Historia Natural in Uruguay, before joining the Natural History Museums of Los Angeles County in 2016.
Program Schedule:
5:00pm Doors Open: Guests can enjoy museum exhibits, including Galileo, along with light refreshments in the lower lobby. Plus, receive 10% off in the science shop!
6:00pm Lecture begins in CIS Auditorium
6:45pm Q&A with Dr. Lindsey
7:00pm Museum exhibits open
8:00pm Event Ends
Registration:
Adults: $15 / Children 2-12*: $10
Adult Members: $10 / Member Children*: $5
Under 2 Free
*This lecture is recommended for ages 12 and up