Discover Michigan Native Plants in The Erb Family Science Garden!
Americana Foundation Environmental Education Program
Website and Garden Brochure & Map funded by the Americana Foundation
Description and History
The Erb Family Science Garden, designed by Landscape Architect Peter Osler, is situated in the courtyard of Cranbrook Institute of Science. Within a dynamic garden of Michigan native plants that change with the seasons, the science garden displays water for which the Great Lakes are famous – featuring water in its vapor, liquid, and solid states. At the garden entrance, flow pools drop in stages of three terraces, cascading over a waterfall.
During the winter, ice forms over a steel, cage-like structure to create a "House of Ice" that looks like ice along the shores of the Great Lakes in the winter. In the lowest zone, the "House of Vapor" is an open, concrete outdoor chamber where mist rises mysteriously from the floor, returning water vapor to the atmosphere.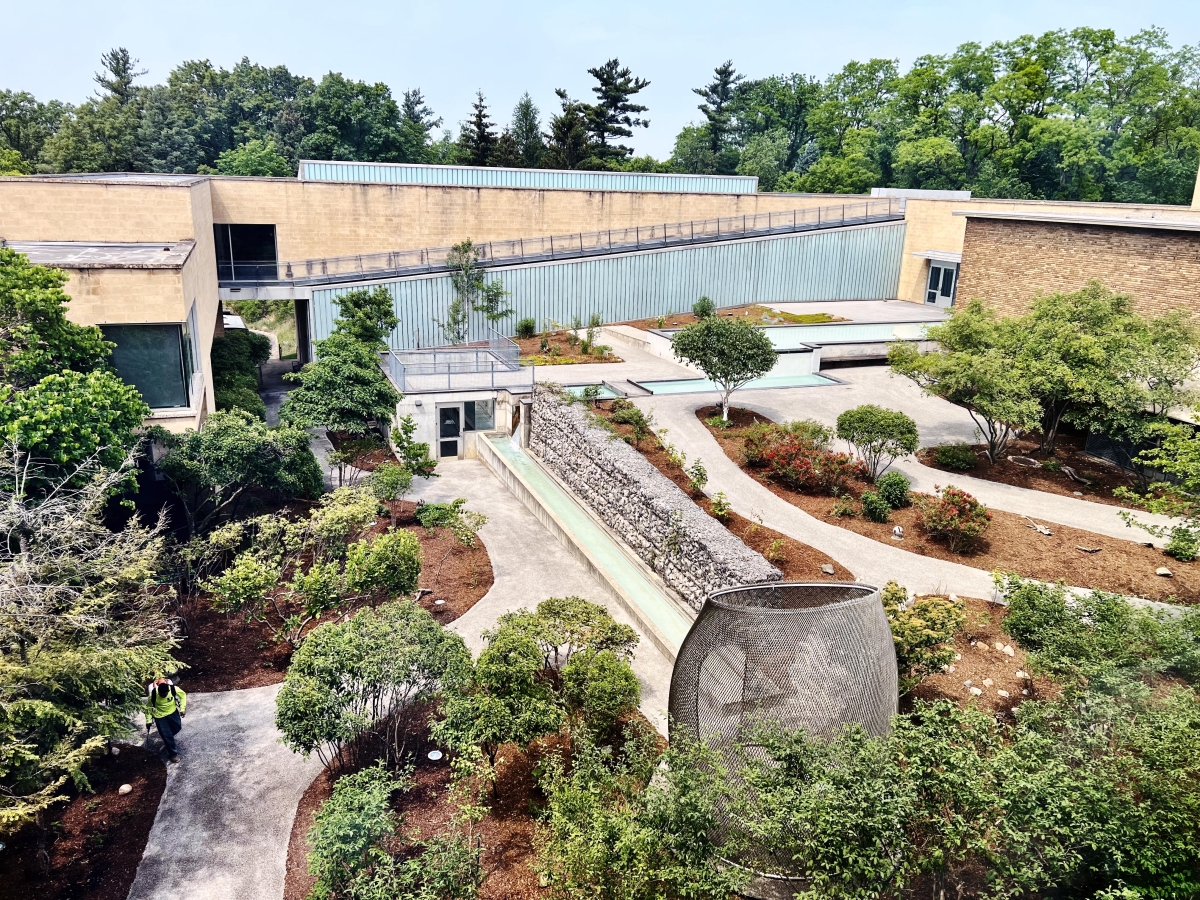 Opened in 1999, the science garden is planted with a diverse collection of Michigan trees, shrubs, grasses, and flowers. Many of the wildflowers and ferns were donated by the Cranbrook House and Gardens Auxiliary through their Woodland Wildflower Rescue Program and Sale, an event held yearly in May.
The garden has a formal look, yet it is planted with wild plants. It demonstrates how the native plants of Michigan can be cultivated in the home landscape to stunning effect. Not only are these native plants beautiful and showcase the state's natural heritage, they also afford many benefits to the home gardener.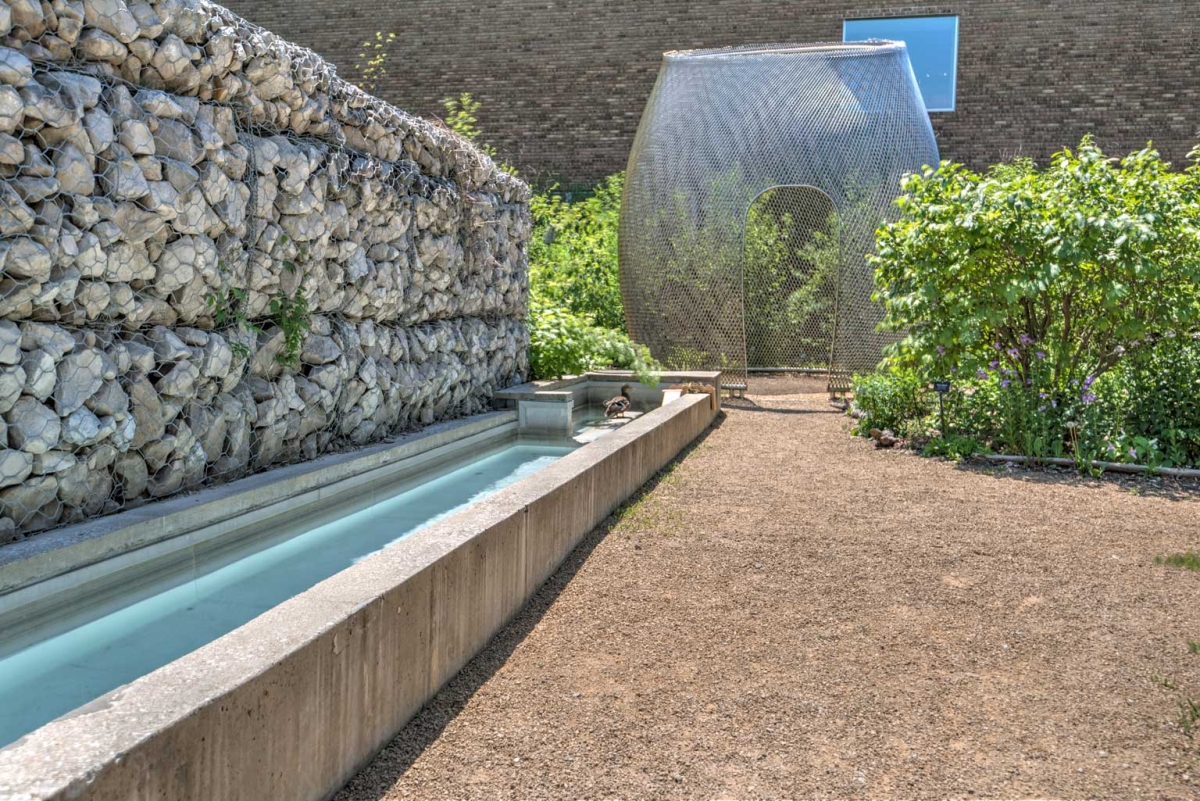 Native Plants afford many benefits to the home gardener
Offer beautiful plant choices that have cultural, edible and medicinal values.
Provide wildlife habitat and sustain Michigan ecosystems by offering food, cover and space for pollinators, birds, reptiles, amphibians and mammals.
Require minimal maintenance once established – they are adapted to Michigan's climate and soil, and do not require fertilizers or pesticides to thrive.
Create a sense of place unique to Michigan – when you plant natives you preserve biodiversity and sustain the natural heritage of the Great Lakes region in your own backyard!
Have incredible, deep root systems that aid rainwater infiltration and minimize erosion, which helps prevent polluted storm water runoff from entering nearby rivers and streams.
While at the Institute, request a printed copy of the Erb Family Science Garden Brochure & Map at the museum front desk.
The Erb Family Science Garden Brochure & Map is 17" x 22" in size in printed form and is available for download below.