Carpenter Lake Boulder Garden
Welcome to the Boulder Garden at Carpenter Lake. The rocks assembled here were collected directly from the bedrock of the western Upper Peninsula of Michigan, Wisconsin SE Ontario, and from local glacial deposits at the Ray Road Quarry near Oxford Michigan. They range in age from 1 to 2.7 billion years old and provide remarkable evidence of the early geological evolution of Michigan and the Great Lakes region including a record of explosive and submarine volcanism, the former existence of Himalayan-sized mountains now eroded to their roots, the evolution of the atmosphere and oceans, the formation of important natural resources, and the ice age glaciation of Michigan. Please be careful as you explore and do not climb on the rocks!
This website serves as a supplement for signage at the Boulder Garden – we hope you learn something new!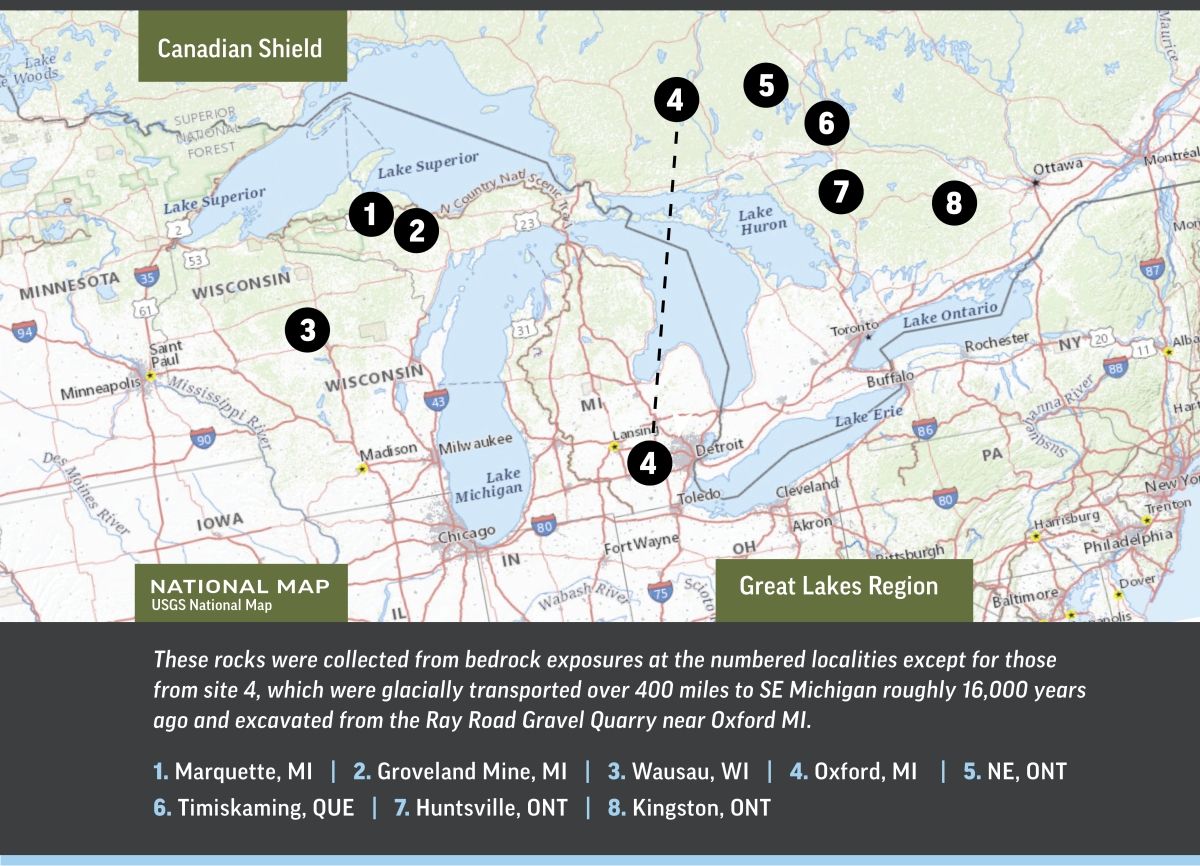 Acknowledgements: The Boulder Garden at Carpenter Lake was made possible through the generous financial donation of Marshall Lasser - who is also responsible for the artistic design. The Boulder Garden was constructed by Ray Rogers of Rockworks, LLC. John Zawiskie of Cranbrook Institute of Science was the primary science content resource with additional scientific editing and input by Dr. Andrew Gangidine of Cranbrook Institute of Science. The production, exhibit graphics and photography were done by Kyle Staulter of New Graphix. Mayor Kenson Siver championed this project and facilitated it through the approval processes. The City of Southfield provided permission and additional financial support for the project.
---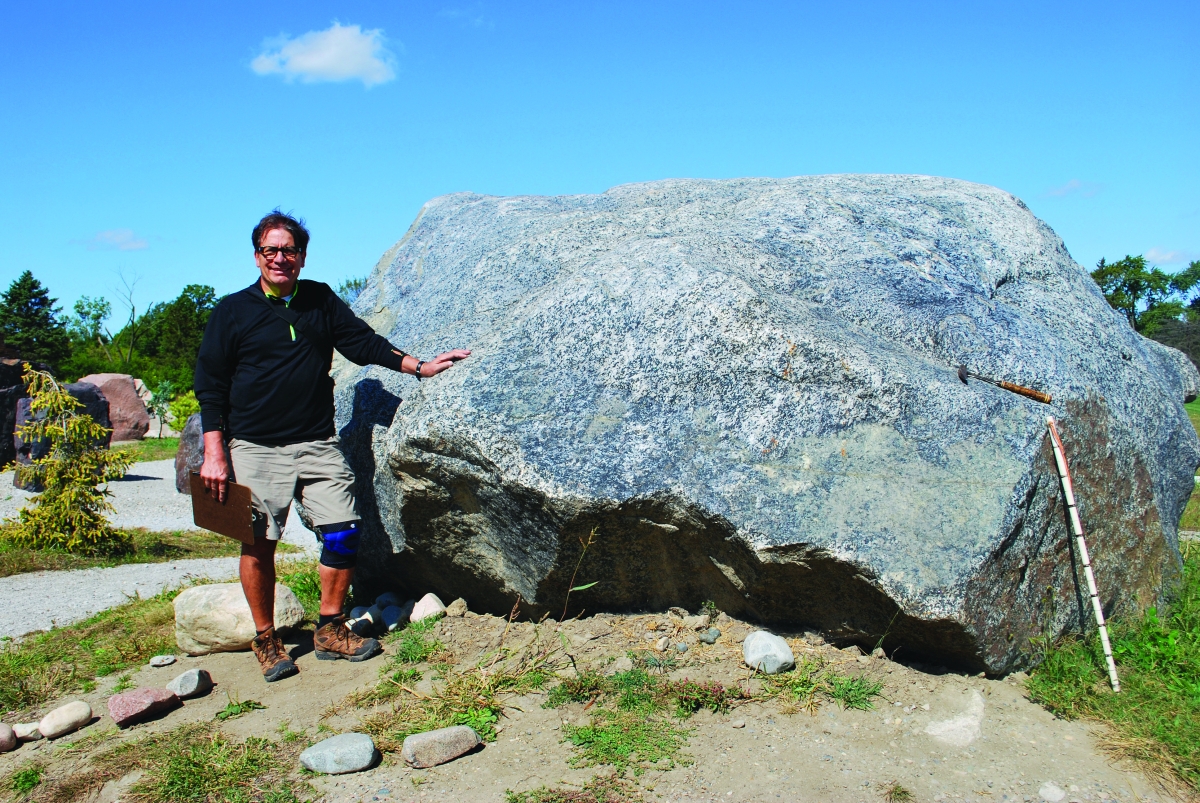 Dedicated to the memory of John Zawiskie, Curator of Earth and Life Sciences at Cranbrook Institute of Science.